Sales Report Marblehead and Swampscott
Wow what an incredible summer we had in town! Every day seemed to be a gorgeous beach day

Below is the end of the summer (August) sales market report. Average sales price in Marblehead for the month was in the high 600k while the median sales price was mid 600k, $665,500 to be exact.
Swampscott was similar in the average sales price at $653,000 while the median price was much lower at $430,000. Looking forward to see what the Fall market will bring.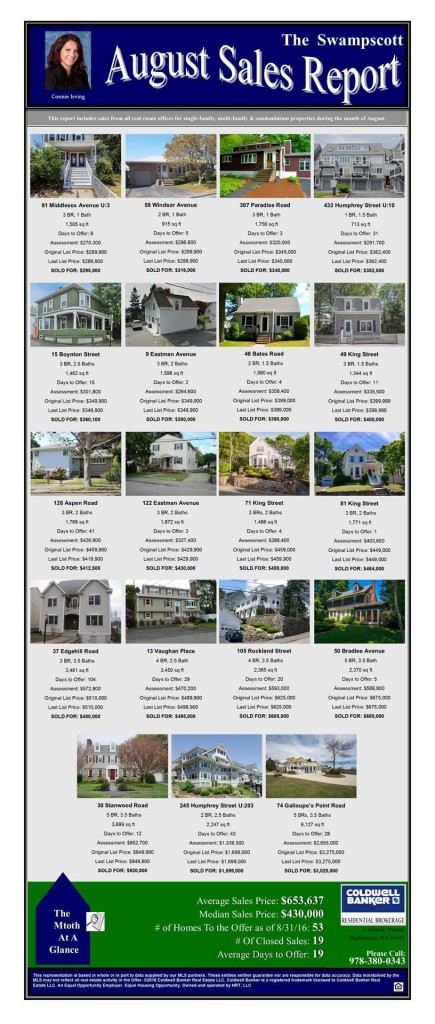 Thanks for Reading!
If you're thinking of moving to this area check out my free home buyers checklist. You'll be able to have the complete checklist of everything you'll need to purchase your next home.
If you are reading this and are thinking of selling your property I can provide a free home value report where you'll learn what you could get for your property in today's market. Just go here to fill in a few bits of info and I'll get started.