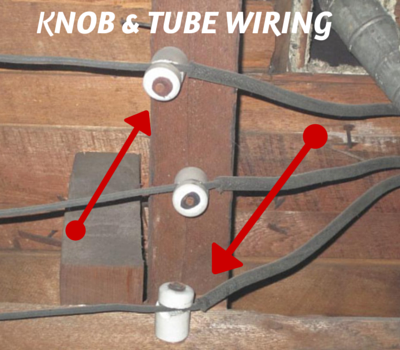 What is Knob and Tube Wiring
In this episode, I answer a question from Tammy and she asks, "What is Knob and tube wiring?" This type of wiring may be present when purchasing an older property. Usually knob and tube wiring is present in homes built before 1950. Listen in to the show to find out ways to determine if knob & tube wiring may be present in your home and when to call a professional..
What to Listen For:
What is knob and tube wiring 

What should you look out for

How to know if you may have it

How to get rid of it

Who to call if you do find it in your house

How much will removal cost you
Mentioned in the Show:
Thanks for Listening!
Thanks again for tuning into another episode of Ask Connie. I really enjoy answering all of your real estate questions and hope that this podcast has helped you in your home selling or buying journey.
Subcribe in Itunes and give a review, that would be so great!
If you have a specific question you would like me to answer, you can go to www.AskConnie.info. Be sure to leave me your voicemail or send an e-mail with your name, town and the question you would like me to answer. I will answer it on one of the next episodes of this show!