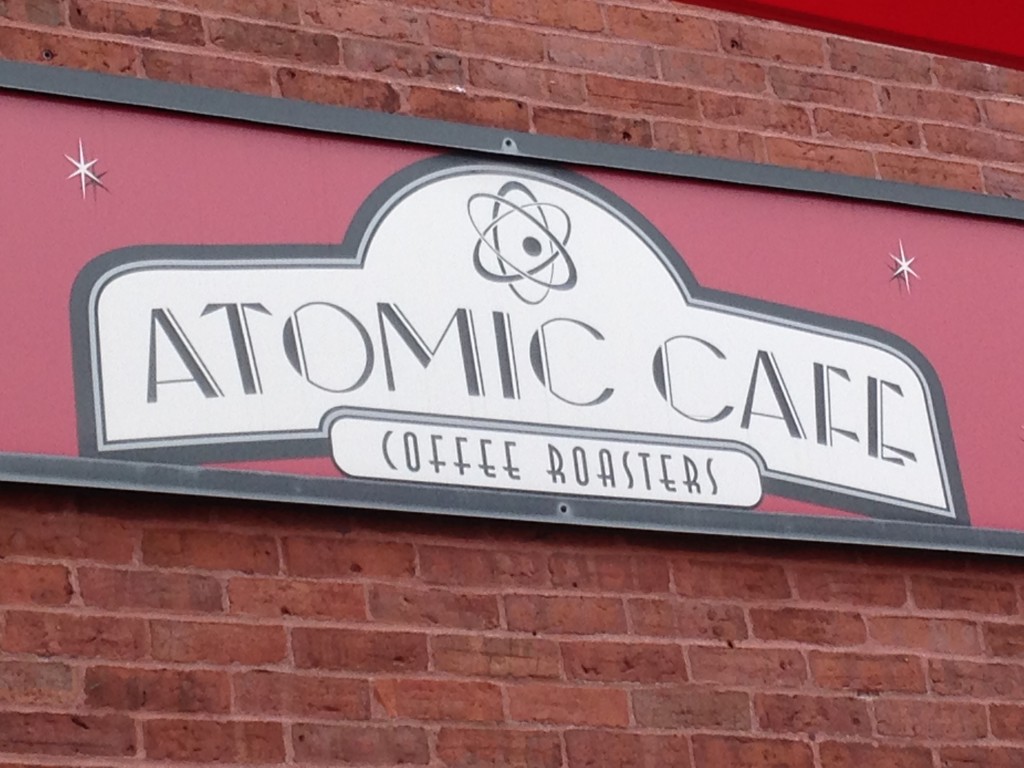 Atomic Café Marblehead
When I first walked into this coffee shop, I immediately felt the cool-artistic vibe. From the decor to the staff, it's a fun place to hang out. It's definitely the go-to place that many locals visit to grab a coffee and work on their laptops for a bit or to meet up with some friends. I was surprised to find that they have a full lunch menu with salads, (that looked really good by the way) sandwiches and paninis. They also have a stocked pastry bar offering homemade (yes, homemade!) deserts.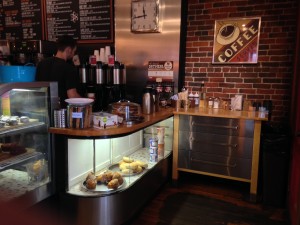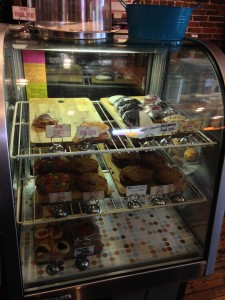 For lunch, I ordered the chicken caesar wrap that was paired with chips and a pickle. The wrap tasted fresh and was filling. Afterwards, I grabbed a cup of joe to bring back to the office (they offer various roasts…mild, medium or dark). The coffee was nicely roasted and reminded me a bit like Starbucks but better. 
The seating is limited so if you are going to be grabbing lunch it may be hard to find an open table, (about 5 or 6 tables). They do have nice outdoor seating (next to the Marblehead Little Theater) which is where I sat to write this review today

Overall, this is a cute, local coffee shop with a great atmosphere and a great cup of coffee or a quick lunch.   You should definitely stop by and grab a cup and see for yourself. 
Links:
Thanks for stopping by
Hope this review was helpful. I would love to hear from you whether it's a real estate question or a question about anything to do with Swampscott or Marblehead.
Please feel free to e-mail me at Connie.Irving@NEMoves.com or you can also find me on Facebook or Twitter.