Podcast: Play in new window | Download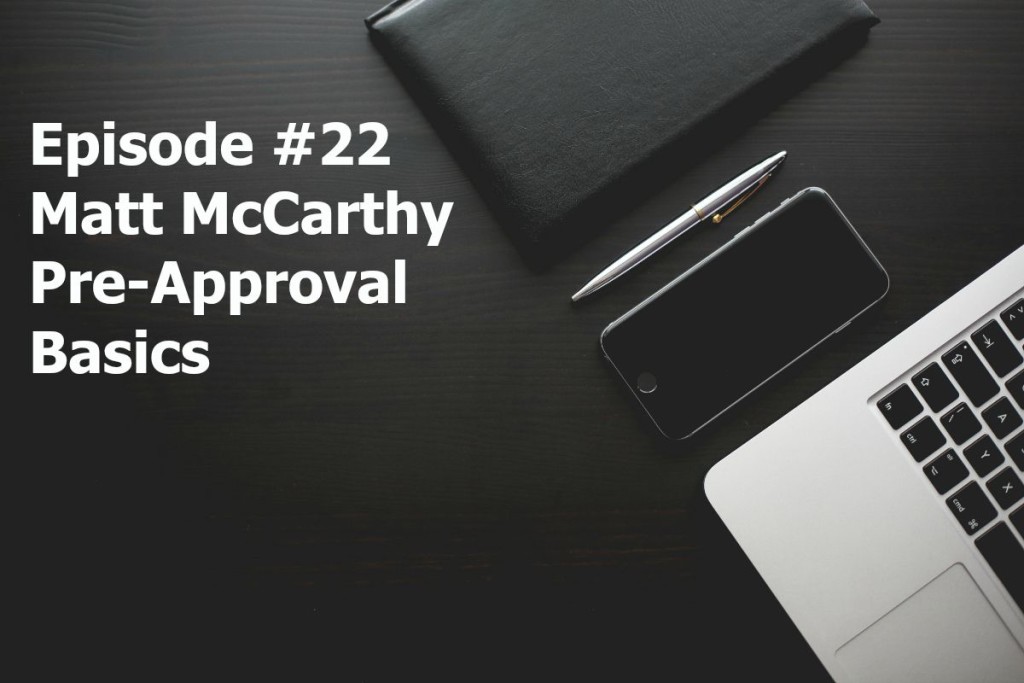 Matt McCarthy of Leader Mortgage 
I receive questions all the time about the pre-approval process and how to apply for mortgages. I have found that most people do not know where to begin and are overwhelmed. I wanted to bring on an expert to help answer these questions so that you are absolutely confident and prepared for your home buying journey. 
Matt McCarthy of Leader Mortgage, joins me today to discuss some pre-approval basics. Matt has been in the Mortgage business for many years. Matt is a second generation mortgage specialist who followed in the footsteps of his father and has enjoyed a successful career helping people purchase their dream homes

In This Episode:
Difference between pre-qualification and pre-approval

Paper work needed for mortgage pre approval application

How long does it take for a pre-approval

When should you get Pre-approved

Why you should get pre-approved before looking at properties

How long is a pre-approval good for

How to increase your credit score
Links From the Show
Call Matt Direct: 617-620-9278
Thanks for Listening
Thanks again for tuning into another episode of Ask Connie. I want to give a big thank you to Matt McCarthy of Leader Mortgage for coming on the show today and answering some of our mortgage questions.
If you could leave me an honest review on Itunes that would be awesome. Also be sure to subscribe so you don't miss the next episodes.
If you have a specific question you would like me to answer, you can go to www.AskConnie.info. Be sure to leave me your voicemail or send an e-mail with your name, town and the question you would like me to answer. I will answer it on one of the next episodes of this show.