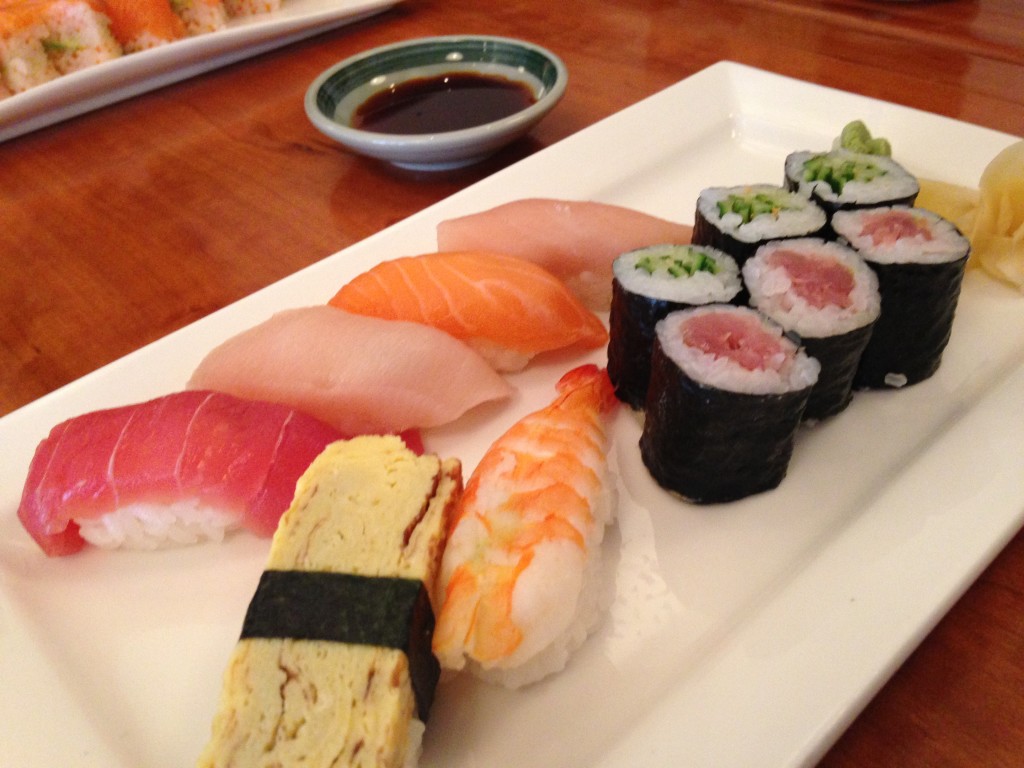 Junji Fine Japanese Cuisine Marblehead
So, I've had my eyes on this little sushi restaurant on Pleasant street in Marblehead ever since a few months back when I went to the Warwick Theater (located right cross the street). I love sushi and my kids love it too but with the 5 of us, it can get quite pricey.
I finally got the chance to go in this week for lunch and right off the bat I have to say, I'm so glad that I did…
We went when the kids were at school 😉 so it was just my husband and I on a Tuesday early afternoon. Not many people in there probably because it was in between lunch and dinner hours…. just a few sitting at the counter (hello Jack). We sat at a table in the main dining area (the restaurant is small but cozy). It was pretty cool to see Junji himself at the counter preparing sushi.
Our waitress was super friendly checking in with us every few minutes but allowing us plenty of time to decide on our meal (lots of options) and brought us towelettes to wipe our hands. The menu has a variety of Japanese dishes to choose from but we were definitely in it for the sushi 😉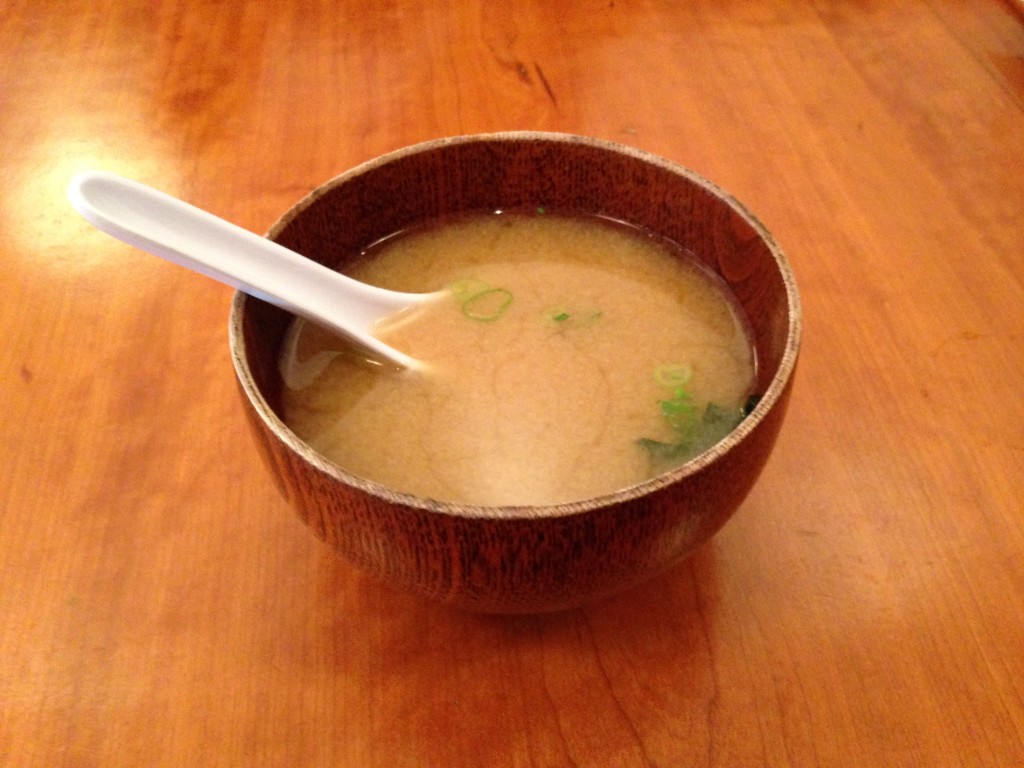 I ordered the "Box Pressed" Salmon sushi (wasn't too sure what exactly "boxed sushi"  was but it's simply sushi with rice pressed together using special box to form the shape). Our meal also included miso soup.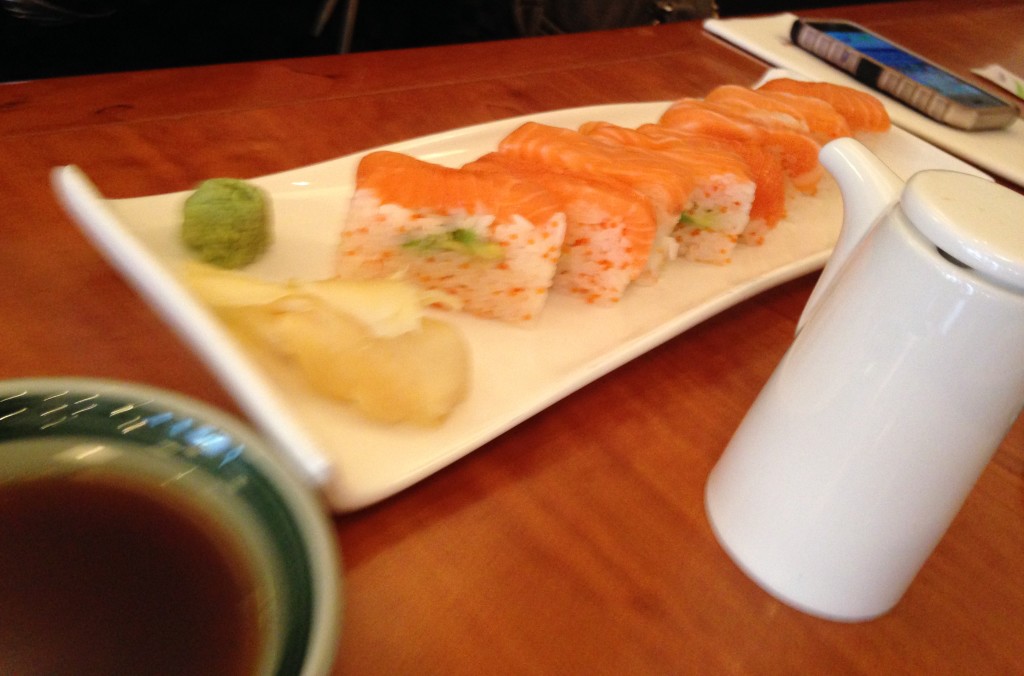 My husband had the Sushi Moriawase… a mixture of sashimi which is fillets formed over sushi rice and also maki (rolled in seaweed)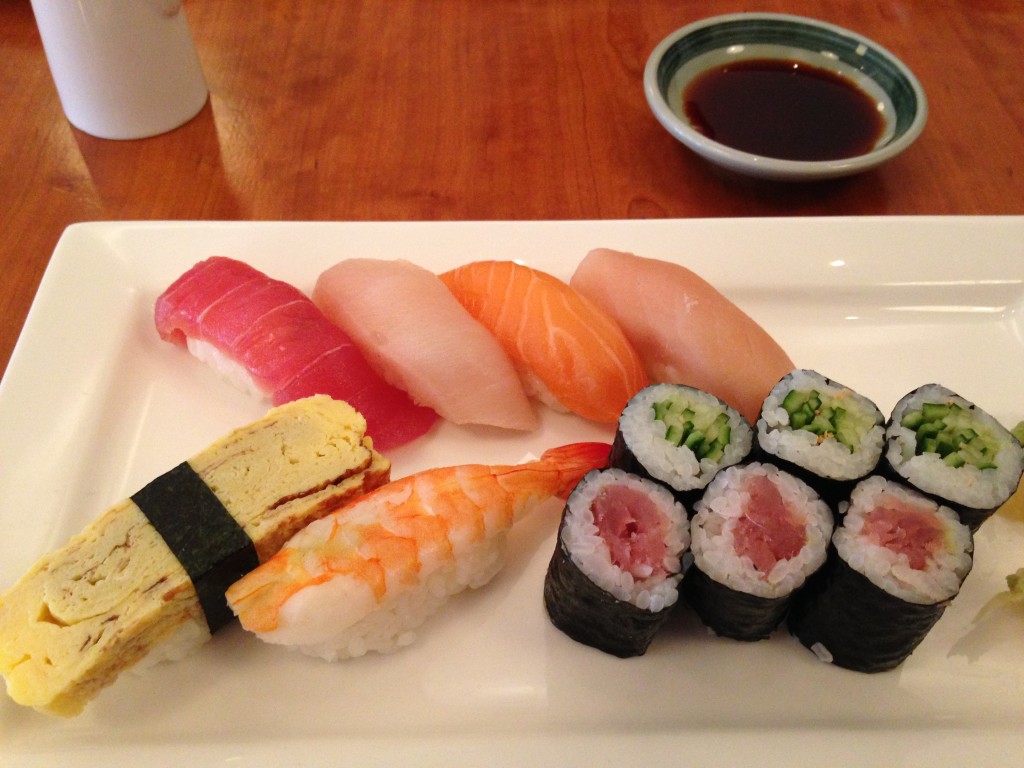 Our sushi was absolutely delicious! It was the most flavorful sushi that I have had in a long while. Seriously, my mouth is watering just trying to write this review LOL. My salmon tasted fresh and almost buttery. The rice was also cooked perfectly. My husbands dish was plentiful and very tasty as well. Great tip that I learned from him: Mix a few dabs of wasabi into your soy sauce before dipping. Sooo good!
Overall:
Junji in Marblehead is a great little local restaurant (either to dine in or take out). The sushi is fresh, the restaurant is clean and the atmosphere has sort of a cool Boston type vibe. I am definitely going to recommend Junji to all my friends and family and I honestly can't wait to go back. Might even bring the kids along next time 😉