November Real Estate Report For Swampscott and Marblehead
Rumor has it that the real estate market usually slows down during the holidays. However, this November sales report is filled with recent sales in our neighborhood. 
Marblehead a bit higher with a total of 22 sales compared to Swampscott 16 total sales. Both towns continue to show a strong monthly average sales price. Marblehead averaging at $646,000 and Swampscott at $535,000. 
Check it out the November sales report.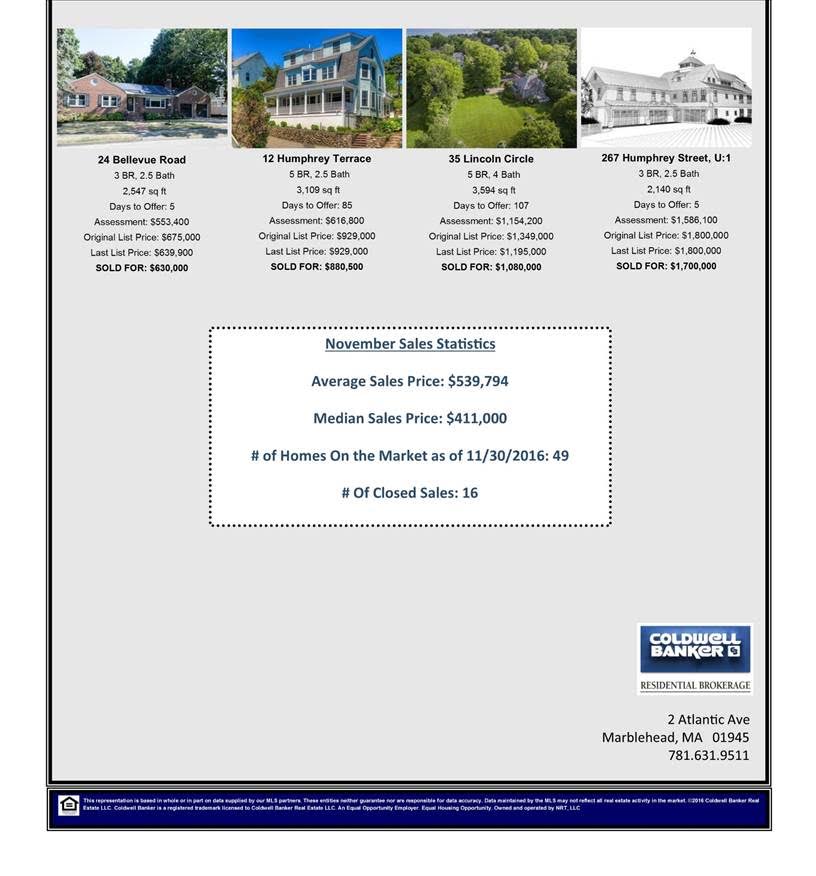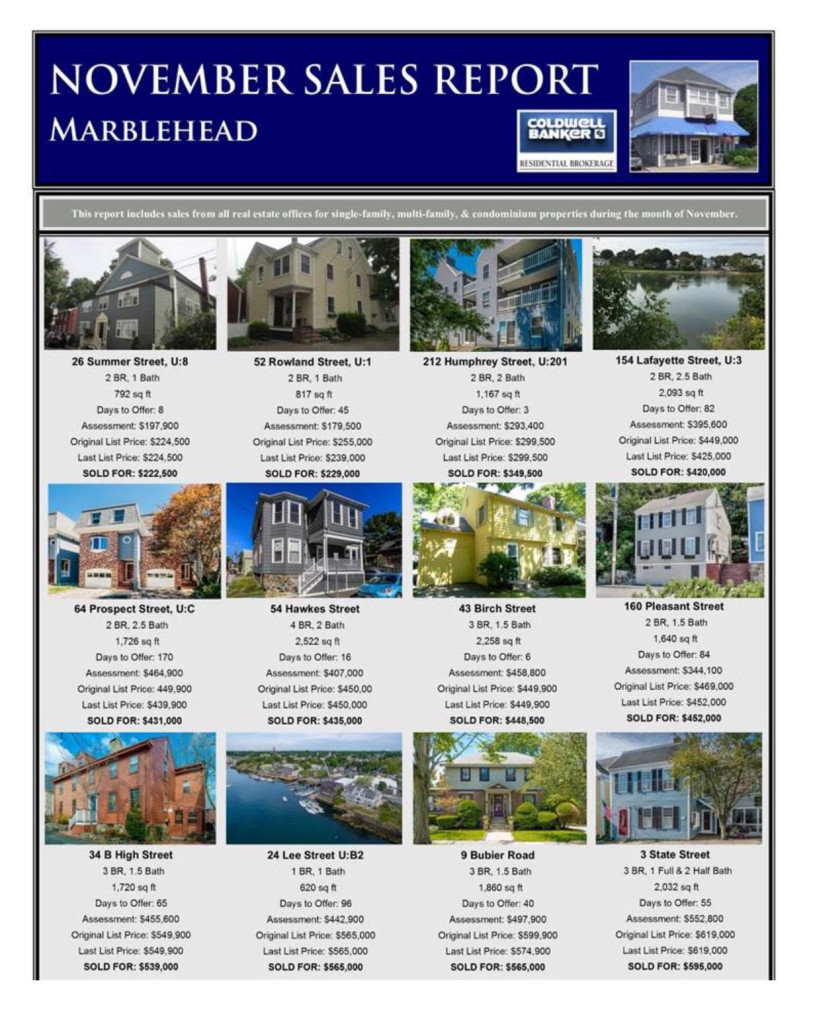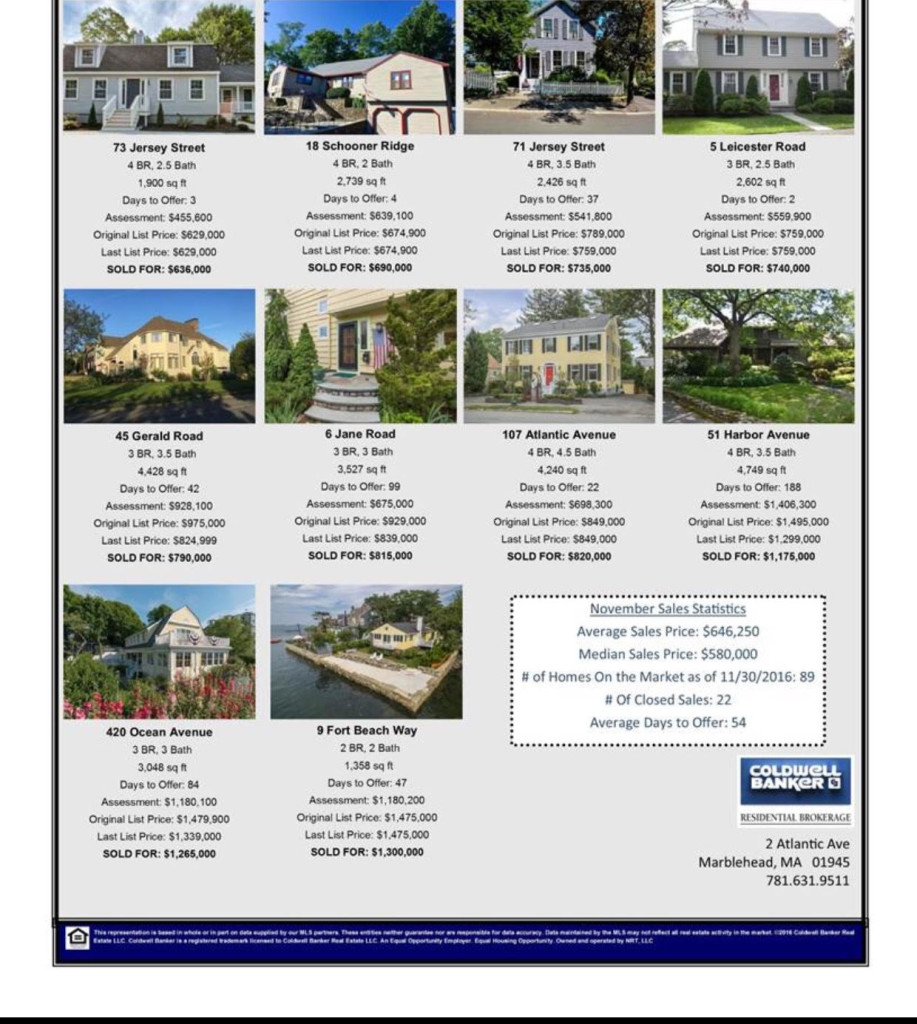 Thanks for Reading!
If you're thinking of moving to this area check out my free home buyers checklist. You'll be able to have the complete checklist of everything you'll need to purchase your next home.
If you are reading this and are thinking of selling your property I can provide a free home value report where you'll learn what you could get for your property in today's market. Just go here to fill in a few bits of info and I'll get started.