Podcast: Play in new window | Download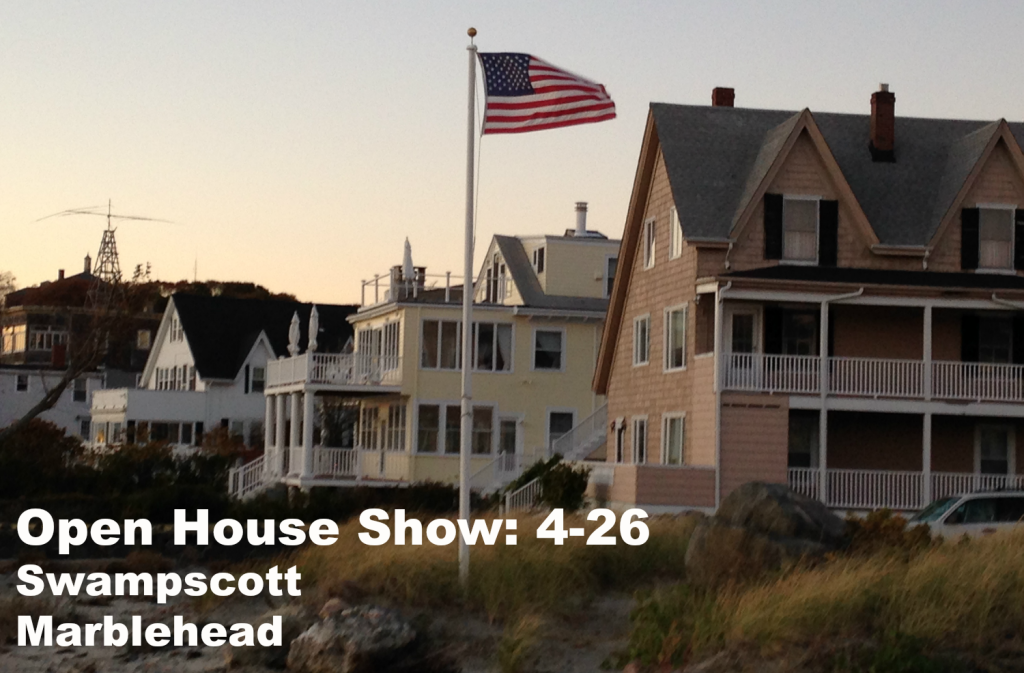 This Weeks Open Houses for Swampscott and Marblehead
 Thanks for tunig in to this weeks open house show and thank you for all the feedback about these properties. Another cool weekend and it's great to get outside and visit some properties that are for sale in our area. 
Here are the ones I think are great and you should take a look at this weekend in Swampscott and Marblehead
 Take a look at my recent post about Swampscott Schools. Marblehead coming in the next week or so.
Swampscott Open Houses:
 337 Essex Street 
2 Bedroom

1 Bathroom

$269,000
38 Crossman Avenue
4 Bedroom

3 1/2 Bathroom

$615,000
Marblehead Open Houses:
35 Cifton Heights Lane
2 Bedroom 

2 Bathroom

$1,400,000
41 Atlantic Ave #4
1 Bedroom

1 Bathroom

$249,00
Thanks for listening
Thanks for listening to this weeks open houses for Salem, Swampscott and Marblehead. If you have any questions about any of these or any other house you can email me directly.
 I also have answered many questions on my real estate show Ask Connie, maybe one of your questions have already been answered. You can also leave me a voicemail there if you have a question I haven't answered yet and I will answer it on the next episode.