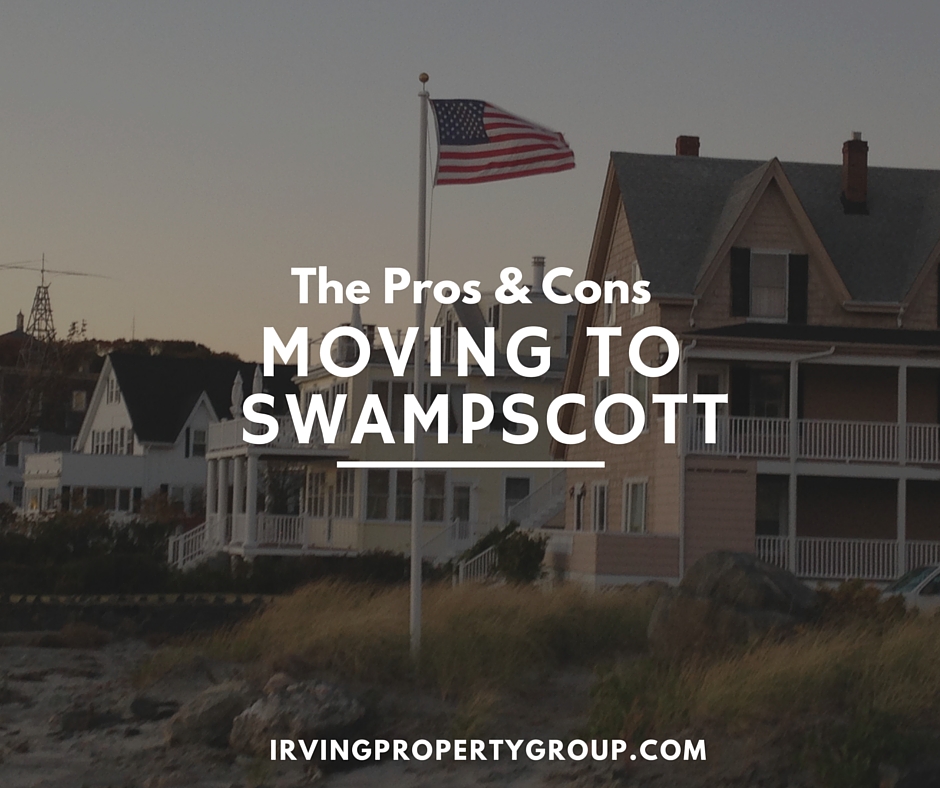 The pros and cons of Living in Swampscott
Location is the number one factor when buying a home. You can always make upgrades to an existing property but you can never change the location. This inspired me to create a quick list of the pros as well as the cons of living in Swampscott so that it can help you determine if it is the right fit for you and your family.
Pros
Close to everything
Swampscott is a small seaside town only 3 square miles in total! That means you can literally walk thru the whole town in an hour or so. This makes shopping, going out to dinner or to the beaches super convenient. You hardly even need a car! 
The Beaches
Swampscott has some of the nicest beaches on the North Shore. Back in the day, socialites use to spend their summer months vacationing inside this great community. The white sandy beaches make you feel as if you have traveled to a far away island and continue to be the biggest factor when people consider moving here. Check out my videos about all the beaches in Swampscott.
Cozy Community
With only about 15,000 people living in the town, you really do get to know everyone that lives here. Wether you see them at the store or on the ball field you will get comfortable seeing familiar faces all over the community. This was especially important to us when having kids. Everyone seems to keep an eye out 😉
The Schools
The Swampscott schools have an incredible system and outstanding teachers. With 3 elementary schools, a great middle school and a new state of the art High School, Swampscott offers some of the best education in the North Shore.
The Trains
Easily walk to the Swampscott train station from practically any neighborhood in town. This makes it especially convenient when working in Boston (Only about a 22-minute train ride to the city) Another reason why so many people love living here.
Re-sale value
Even during the downturn in real estate in 2007-08 the market never really dipped so dramatically here. With the lack of land to build new homes and the proximity to the ocean, Swampscott home values have remained more stable than most areas year after year.
Cons
Takes a while to get to the highway
If you drive or don't take the train, it does take a while to get to any major highway. With no direct access to the highway, you will need to drive thru either Lynn or Salem to get onto any major highway.
It's expensive
Home values are pretty high here. With little room for new construction and the proximity to the ocean, the homes remain more expensive than other parts of the north shore. Plus as a more affluent community, there isn't much subsidizing from the government which means that everything the school does or needs comes from the residents who live here.
Taxes are high
With little business commerce and a really small area for homes,  Swampscott taxes are pretty high. 
Thanks for Reading!
If you're looking to sell your home or just want some info I can provide a free home value report this will let you know what price you could expect in today's market. 
If your searching to move into Swampscott or any surrounding area sign up to my "Best Properties Available: list and get notified every week about the best properties available. These are properties that I look over and only send out the ones I think are the best.
If you have a specific question you would like me to answer, you can go to www.AskConnie.info. Be sure to leave me your voicemail or send an e-mail with your name, town and the question you would like me to answer. I will answer it on one of the next episodes of this show.