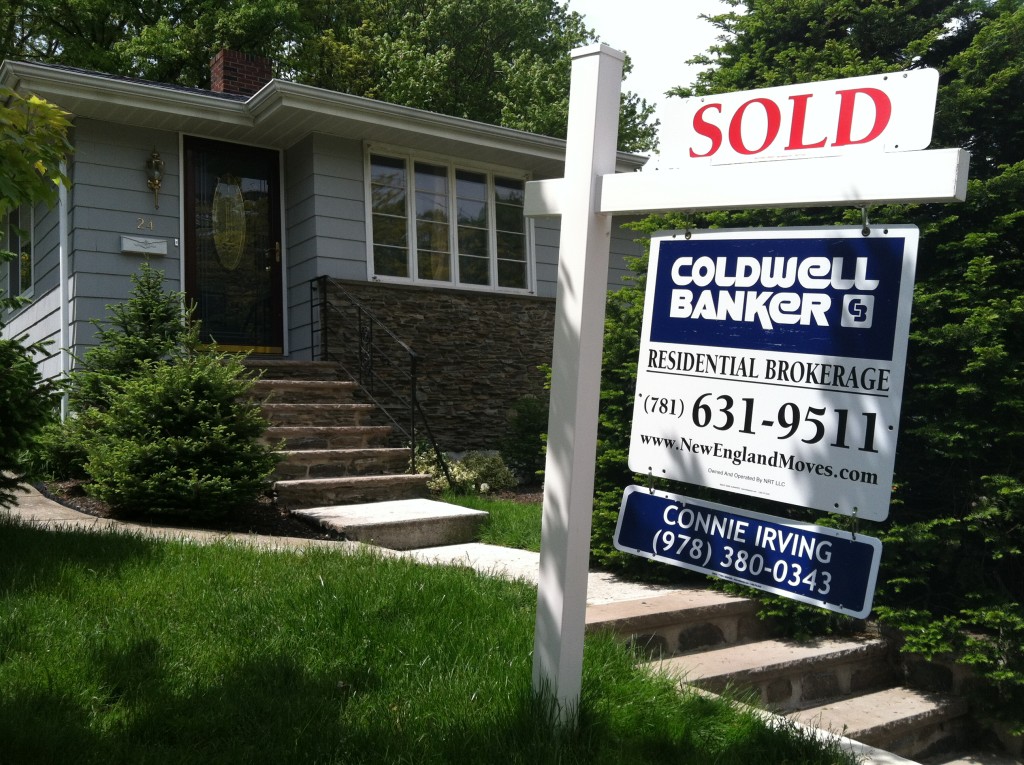 Ultimate Home Seller's Checklist for a Quick Closing
Selling is an exciting process however many homeowners become overwhelmed with items that they need to remember to do before getting to the closing. I have made a sellers checklist that you can use as a helpful reference to get you to the closing as smoothly and quickly as possible.
1. Current (valid) Driver's License with Photograph (expired licenses will not be valid for closing)
2. Deed or Certificate of Title
3. Fire Departments Certificate of Compliance
4. Final Water & Sewer Bill
 5. Final Electric Bill (Marblehead only)
 6. Final Oil Tank Reading (if applicable)
7. Final Gas Bill requested (if applicable)
8. Keys
9. Income Property: Leases, security deposits, etc.
 10. Condominium: 6D CERTIFICATE
11. Tax ID number if different from SS Number
SELLER'S CHECKLIST in detail form:
DEED Arrange to have an attorney or the bank attorney draw a new deed. If you have registered land, locate the original copy of Owner's Duplicate Certificate or
Title.
EXPENSES A couple of days prior to closing, contact closing attorney regarding your closing expenses. These expenses will include the State Charge/Tax Stamps of $4.56 per $1,000 of selling price.
LIENS AND ENCUMBRANCES (If applicable)
Several weeks prior to closing, arrange for the discharge of any outstanding mortgages (first, second etc.) and the release of any liens or encumbrances on the property (i.e. overdue tax bills/overdue water & sewer).
SMOKE & CARBON MONOXIDE DETECTORS
Required by State Law. Obtain from the fire department a Certificate of Compliance indicating the proper installation and operation of smoke and carbon monoxide detectors. The appointment must be made through the fire prevention office at least 3 weeks before closing. The certificate is valid for up to 60 days.
TAXES
Unpaid taxes for the current period will be adjusted at the closing on a per diem basis.
SCHOOLS
Arrange for the transfer of records if appropriate.
UTILITIES
Contact utility company to arrange for final readings and final billing. The Buyers will be unable to initiate service until the Sellers have made their contact.
INSURANCE 
Notify your insurance company of the impending sale.
OIL TANK
(If applicable) call your oil company to take a reading of the oil tank. The company can provide you with the current oil cost, so the reimbursement for remaining oil can be calculated.WALK THRU
HOUSE KEYS
All keys should be brought to the closing.
CHANGE OF ADDRESS
Notify post office, banks, and magazine subscriptions etc. of your change of address.CONDOMINIUM
CONDO 6D Certificate
(If applicable) The seller must obtain from the Condominium Association a 6D Certificate. This document confirms that you are up-to-date on all Association dues and special charges. The closing attorney will want this document a week before closing.
WATER/SEWER
The water meter must be read at least 4 days prior to closing. The figures should be called into the water department
FINAL WALK THRU
The Purchase and Sale Agreement usually provides for the Buyers to conduct a "walk-through" of the property 24-48 hours prior to the closing.
MULTI FAMILY PROPERTIES
(If applicable) Leases, security deposits and prepaid rent are to be brought to the closing.