Hi Thanks for following me on twitter and taking the time to visit my website. I try and make this a place for you to get free information about buying or selling real estate. If you have a specific question, I would love to hear from you, just go here and leave me a voicemail or e-mail.
So, How can I help you?
Information for Buying real estate:
Information about selling real estate:
Have a real estate question?
Go here and I will answer it on one of my next episodes of Ask Connie.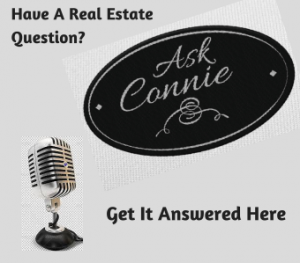 Connect with me on my other sites as well