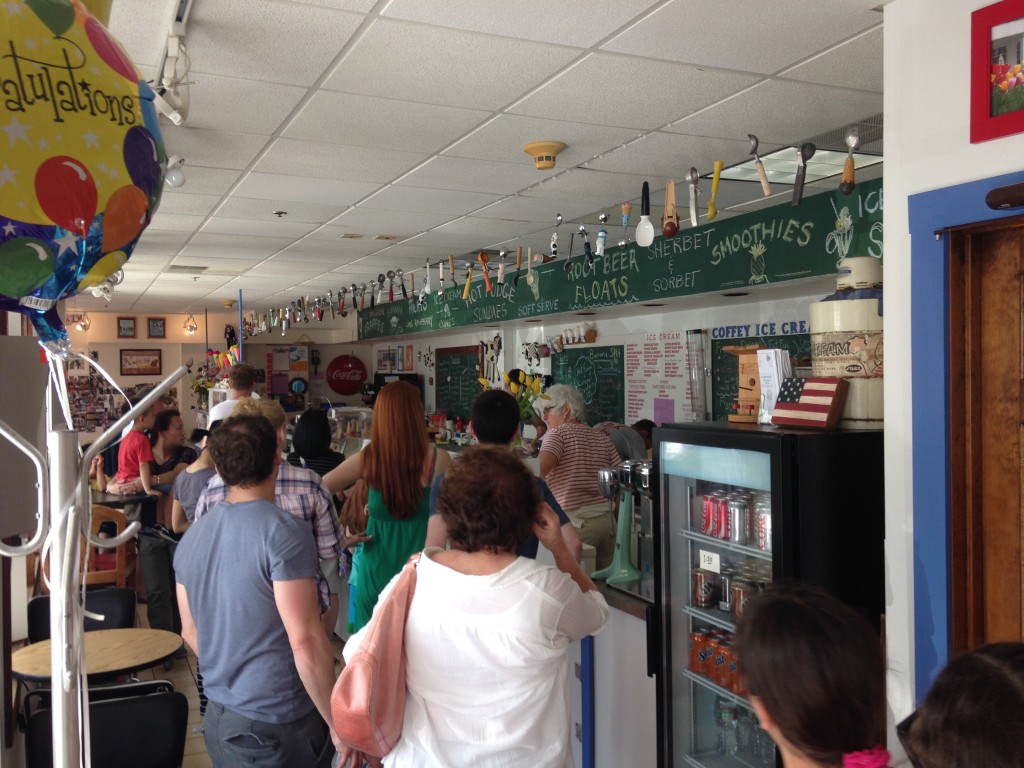 Coffey's Ice Cream Marblehead
On Mothers day, we decided to take advantage of the gorgeous weather and take a family stroll around Old Town in Marblehead. I love walking around and visiting all the little shops while admiring the charming architecture of the homes in the area. It was a perfect, warm day and was so glad to finally get outside after this brutal winter.
We stopped to check out Coffey's Ice Cream shop and the line was out the door! I wasn't sure if we should stay to wait in the long line but so happy we did. It is a really cute little "ma and pa"  shop serving up Richardson's ice cream with many options.
The prices were very reasonable especially for not making their own ice cream as some places that I have been to that serve Richardson can be quite pricey… however Coffey's is not. They do have a great selection of cups, cones (gluten free too!), ice cream drinks and sundaes.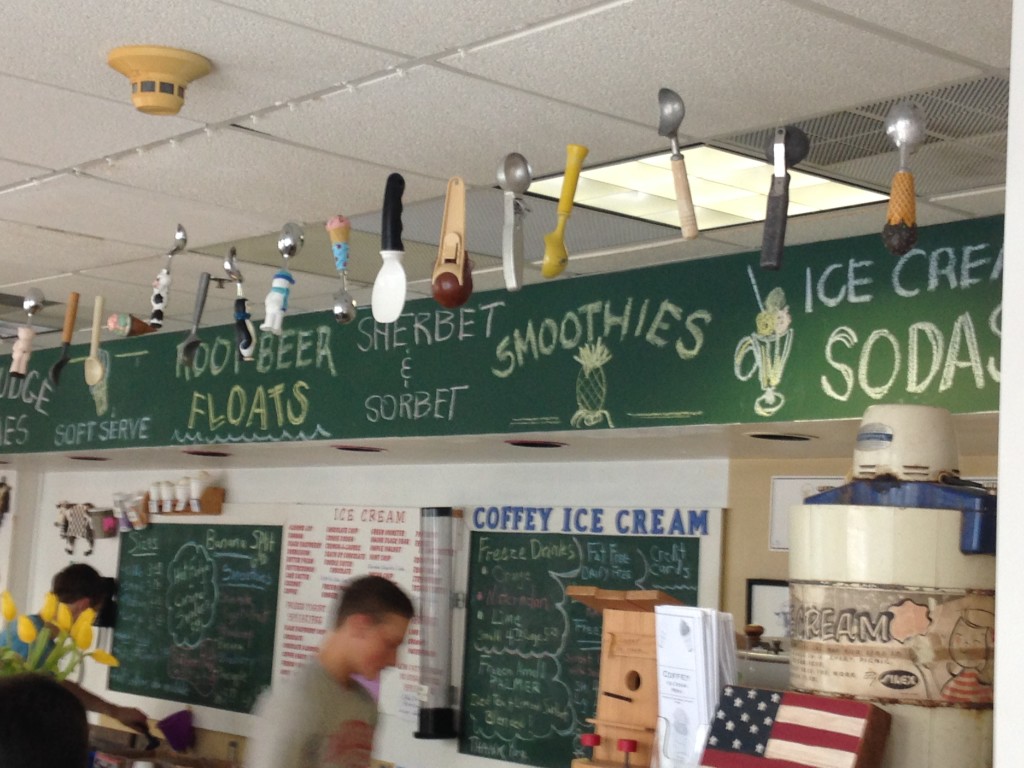 It's very well organized and easy to place as well as receive your order. The day we stopped in (Mothers day) was an unusually warm day for the time of year (about 85-90 degrees). They seemed a little overwhelmed with the large crowd but were able handle it very well and were very friendly too!
We ordered a few cones each with different flavors and toppings. On a side note they do have gluten free cones so if anyone in your family has a gluten allergy, they can enjoy a cone with everyone else! My daughter was super excited to have a cone (first one in a looong time). The next time I go back (which will be soon- huge ice cream lovers in my family) we will definitely have to try some of the other options they serve on the menu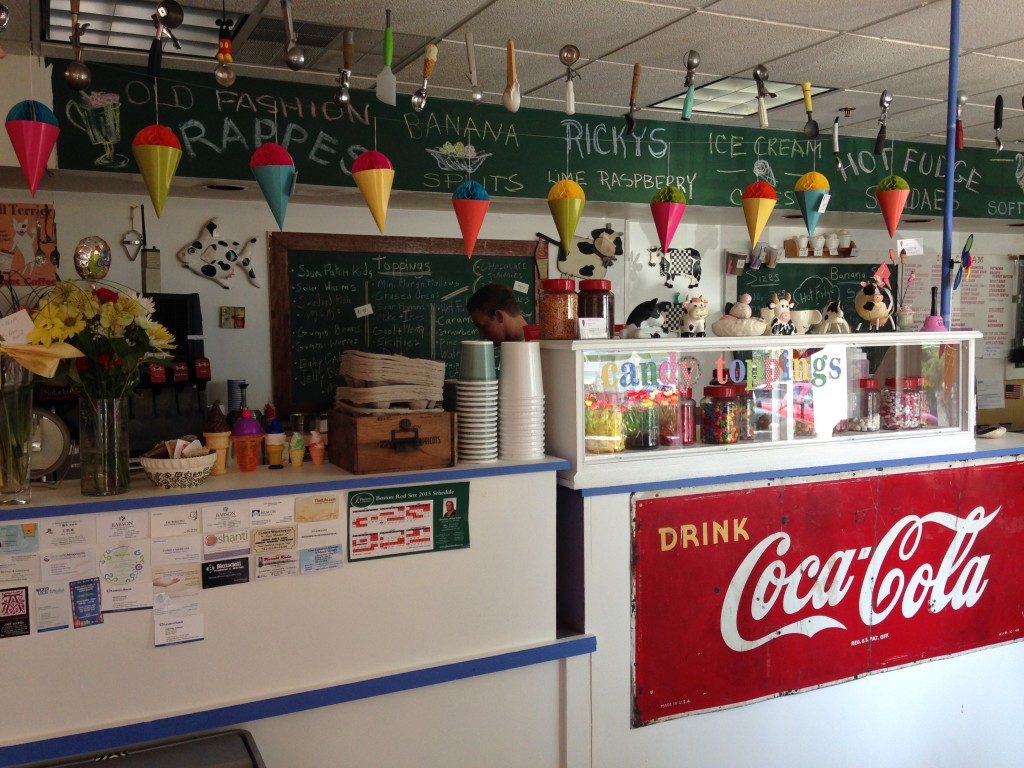 Overall this is a cute, locally owned place to take the kids or treat yourself to an ice cream. Reasonable prices, a great atmosphere (check out the cool- some vintage ice cream scoops hanging from the ceiling) with lots of menu options and nice outdoor seating (limited indoor seating but not a problem..especially after being stuck indoors this winter).
Stay up to date with all the local real estate news including reviews of local business, podcast episodes and blog posts. AND ask me Anything! Delivered only once a week!