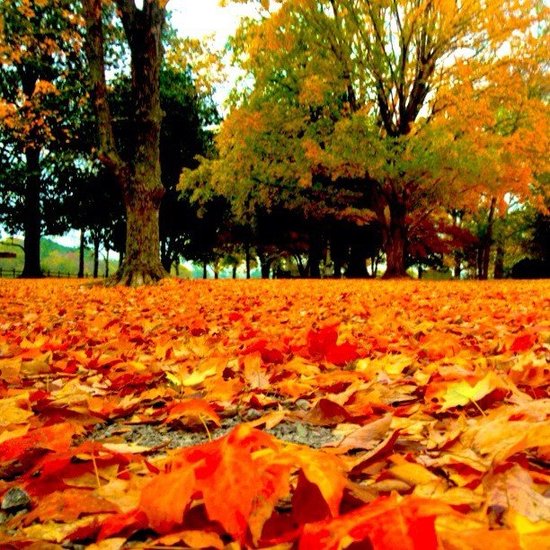 Is the Fall a good time to sell a house?
You often hear people thinking of selling saying, they will wait for the spring season. Homeowners can find it hard to believe that the fall is also a great time to sell. Some think that buyers "just aren't out there" during the fall and winter months but this is simply not the case. Well, at least anymore..
Real estate has been changing patterns.
In recent years, the seasonality of real estate has changed. The power of the internet in marketing properties means it's easy for buyers to shop for homes anywhere in the country at any time of the year.
The fall is a great time to sell and in fact, sometimes an even better time than the spring. Here is why…
Staging
The fall season is absolutely beautiful all around New England. The pretty colors of the changing leaves makes for a perfect backdrop to any property.
The coziness that the season brings makes any house suddenly feel like a "home". Buyers want to connect with a property and feel that emotional connection.
Staging a home becomes easier as there a so many great resources available to sellers that make a home inviting during this time (think aromas of warm pumpkin pie fresh out of the oven and cinnamon sticks simmering). With these staging techniques in place, buyers will feel a connection with your home and become more eager to make an offer.
Motivated Buyers
While it is true that the spring market is very busy with many homes for sale, the fall brings a a whole new clientele that is much more motivated to buy.
Typically buyers in this season need to move. Many envision themselves settled in the home before the holidays arrive. They are either picturing themselves in the home by Thanksgiving or the winter holidays and this can trigger a sense of urgency to purchase that greatly benefits sellers. 
Less Competition
There is generally less inventory (homes for sale) on the market in the fall which will make your property stand out in comparison to the others.
It is simple, with fewer homes for sale, there are fewer homes that a potential buyer can choose from, therefore increasing the "demand" for your home. If the right home appears, they're ready to move. Buyers in this season have fewer distractions and are laser focused on finding a home."
In conclusion, the fall is an excellent time to sell a home. However,  the most important factor to consider is that the timing is right for you and makes the most sense for your family.
Thank You! 
Thanks again! Be sure to listen to the Ask Connie Podcast where I answer all of your real estate questions. I really enjoy answering your questions and hope that the podcast helps you in your home selling or buying journey.
Subscribe on Itunes and give a review, that would be so great!
If you have a specific question you would like me to answer, visit me at www.AskConnie.info. Be sure to leave your voicemail or send an e-mail with your name, town and your question. I will answer it on one of the next episodes of this show!
Follow me:  Facebook –Twitter – Instagram